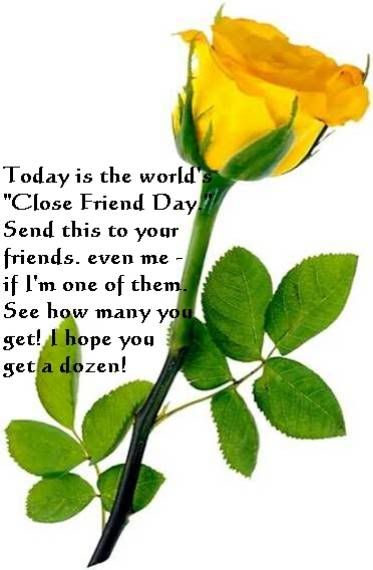 ...därför ska firas med nära och kära vänner. Mina vänner kom för ett fika och andrasom kom lite senare fick lite sund mat hemma. Som Ni ser, solen skiner envis och den gillar jag. Det känns att SOLEN känner mina känslor att jag är:
GLAD NÄR SOLEN SKINER!!!
...
therefore I celebrate with my nearest & loving friends. They came to my place for a cup of coffe or two & those who came a bit later will get a healthy dinner, consist of quorn & veges w/ oyster sauce & sweet chili shrimps in a bed of sallad together w/ an unhashed rice. Healthy indeed...
As you can see in this photo, the sun shine amazingly this week-en. It seems that it knows my feelings, means:

AM SO AWFULLY HAPPY WHEN I SEE THE SUN SHINE!!!



**Hope YOU ALL enjoy the Friendship Sunday, CHEERS**