JO, NU ÄR 2008 SLUT!!!

Året gick så fort och så åldern med §:-)
2008 var ett spännande och utmanade år inte bara för mig utan hela världen. Mitt 2008 var upp och ner men ändå jag kan inte klaga för det! Hyfsat år även om dem 3 sista månaderna var tuffa båda min hälsa och finansvärlden.
Men, vi MÅSTE skåla och välkomnar det nya året med ett stort BANG...
YES, 2008 CAME TO AN END!!!
This year came so quick likewise my & others ages §:-)
2008 was an exciting & very provocative year to many of us. This year, for me was a lil up & down, in a way, I never whine. It's a well-mannered year for me & my family although these 3 last months was a tough months due to my health and the financial crisis.
BUT, that's passé now, we MUST give a TOAST for a more happy & blissful 2009...
Below are my inspirational New Year's Party Decors. Our's isn't that flashy but almost in the same level though...
*LOL

This is the champagne table in silver & white motif...

Still in white & silver the colour of the year, if you ask me?

In the main table, a pineapple cook & glazed ham welcomes the family...

The family or asian tradition is that we have to gather 12 kinds of fruits, for a more fruitful year!

A pink champagne or red wine, will do in this new year to come...
CHEERS FOR A MORE BLISSFUL & PEACEFUL NEW YEAR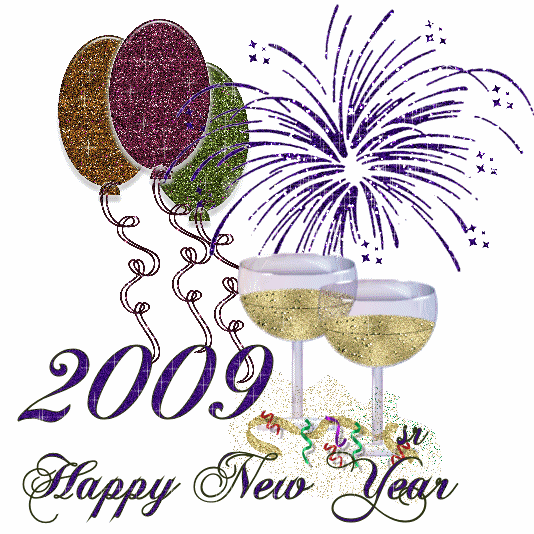 ----------------------------------------------------------------------------
I just want to thank you to all of you who are very kind and bare me and my whinings these past 5 months. AM so blessed and so happy to make so many friends that without you, my bloglandia, won't exist!
Thank you all for sharing YOUR little corners of the world with me over the past months! You have inspired and encouraged me more than you know.

Before signing out for this year, I would like to share to you all that I got 3 awards( it's in uploaded in the left corner) this month of December... this is amazing. I never thought that so many ladies, out there we're following me & MY DREAMS, that one day, this may COME TRUE...
MILLION THANKS, LADIES! YOU MADE MY LIFE BRAND NEW...

HAPPY NEW YEAR